Walks and discovery trails in Carnac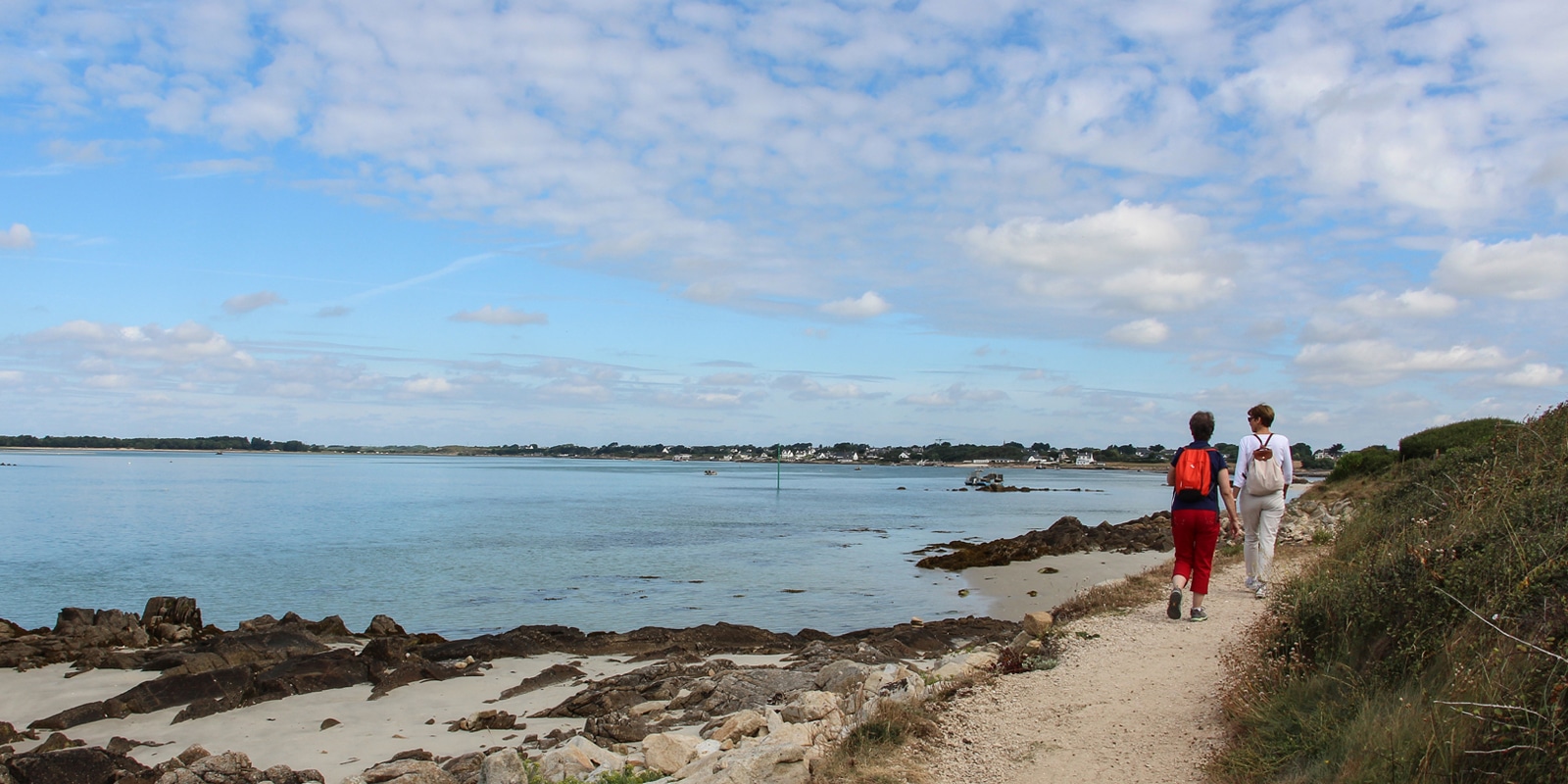 On foot or by bike, ride through the streets and trails of the town of Carnac in Brittany thanks to four hiking routes. From the sea, in the countryside, through the megalithic sites, trails from 7 to 15 km invite you to discover the treasures of the city: standing stones, oyster-farming site, sandy beaches, architectural and religious heritage… Follow the signs and take a stroll in Carnac to relax !
The departure of all trails takes place in the town centre, at the Carnac Prehistory Museum (Place Christian Bonnet). For each proposed trail, you can check the online map or download the trail in PDF or GPX format.
The hiking map is also available at the tourist office and on the online map of Carnac : check and download the map.