Sailing and surfing in Carnac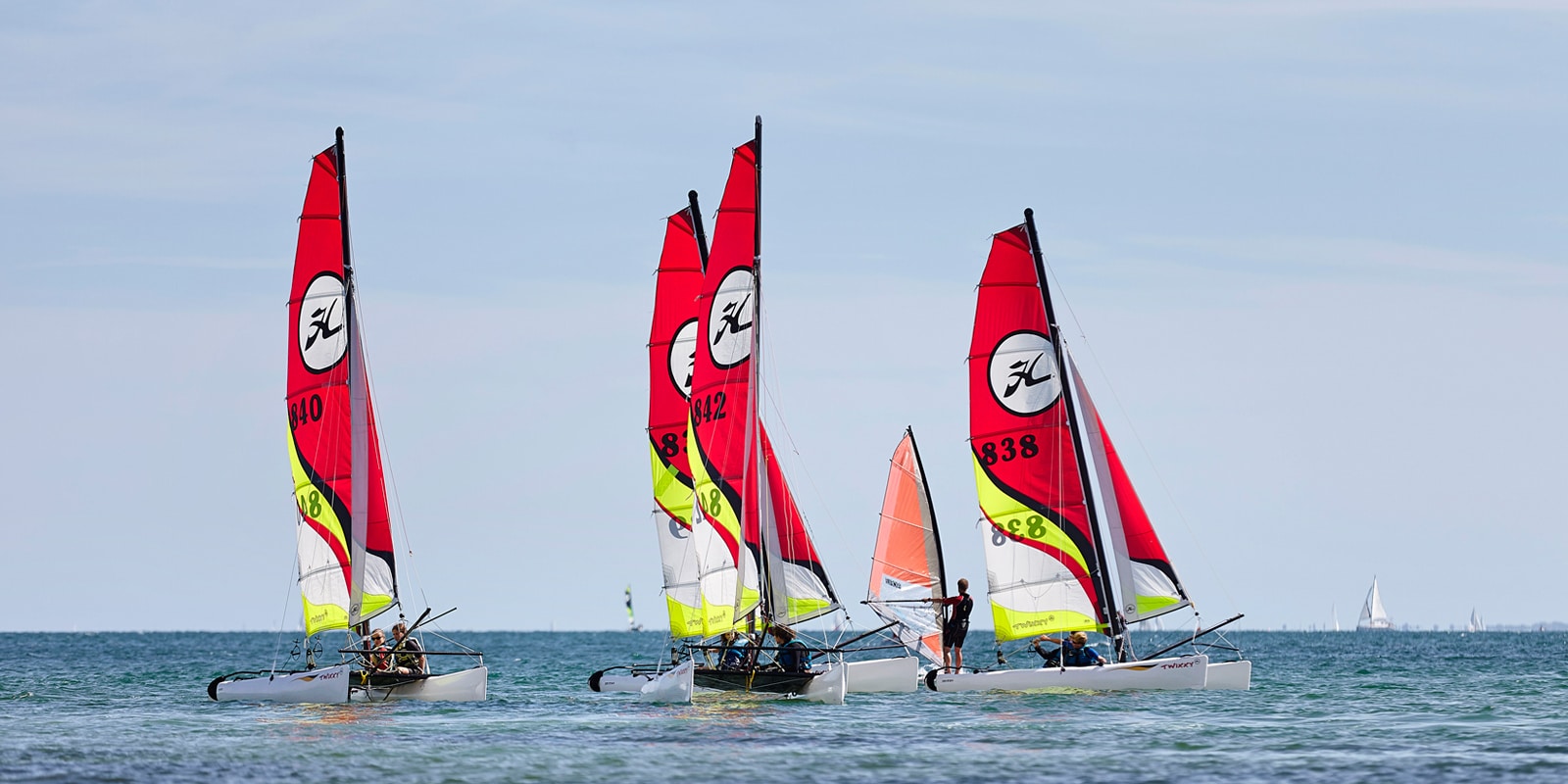 Carnac will appeal to those who love the sea and sailing. Whether underwater, on the water, by the sea or on the beach, the water sports available here are many and varied!
With its beaches, its sailing club and water sports centres, Carnac is the perfect place for windsurfing, sailing, boat rental and marine equipment hire, sailing training, yachting, kite surfing, paddleboarding and kayaks…
Sailing schools, surf schools, boat rental companies and other service providers specialising in water sports invite you to take lessons, obtain your boating license or simply enjoy the joys of the coast. Whatever you do, don't miss Carnac's very own windsurfing spot at Saint Colomban beach, which assembles all generations and all types of surf sports.
The carnac sailing club is a place for the good life, friendly exchanges and fun. The Yacht Club hosts sailing enthusiasts throughout the year whether they are beginners, advanced amateurs or professionals. The club's instructors offer a wide range of activities (training courses, rentals, private lessons, diving, rowing) for day or longer sailing with family or friends, alone or in groups, regardless of your level and age.
From the local regatta to international racing events, the carnac sailing club "Yacht Club Carnac" welcomes sailors from around the world every year.