Carnac tourist office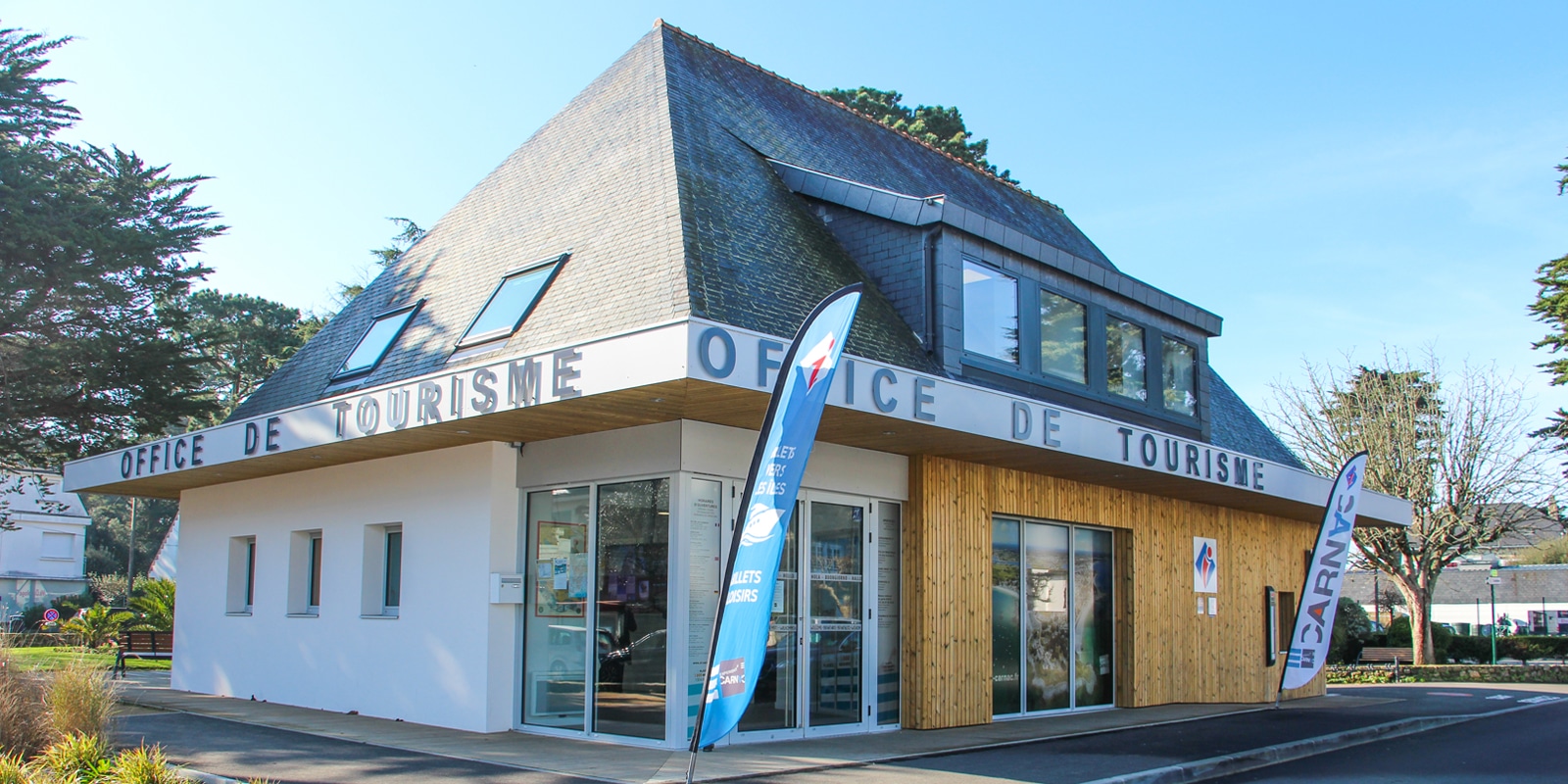 Can we be of assistance? The Carnac Tourist Office team is available to answer your questions and help you best prepare your stay!
We welcome you all year round at our two information points, at the beach (la Plage) and in the town centre (le Bourg). Throughout the year, we offer entertainment for adults and children, and a booking service for cruises and leisure activities.
Need to connect to the Internet from your laptop, tablet or smartphone? Both the Carnac Tourist Office information points have WiFi access. You can connect for free and surf the internet by visiting either of them.
Due to the Coronavirus epidemic, the WiFi area is closed until further notice. WiFi access is available outside.
Carnac's multimedia library, the Espace Culturel Terraqué, provides users with four computer stations as well as WiFi access during public opening hours: the service is free but limited to 45 minutes per day per person. Laptops must function on battery life.
Many establishments (hotels, restaurants, bars, services, etc.) also have WiFi hotspots.
See you in Carnac soon!