Carnac Tourist Office Commitments

QUALITY: OUR PERMANENT PREOCCUPATION
In order to ensure that we offer a high-quality welcome and services, the Carnac Tourist Office, classified category 1, has been committed to the 'Qualité Tourisme' initiative since 2013 and obtained certification in May 2014.
Improving the Quality of the services provided by the Tourist Office is the focus of our tourism strategy. Our goal is to conceive and implement initiatives that will fully satisfy our tourist clientele, service-provider partners and local authorities.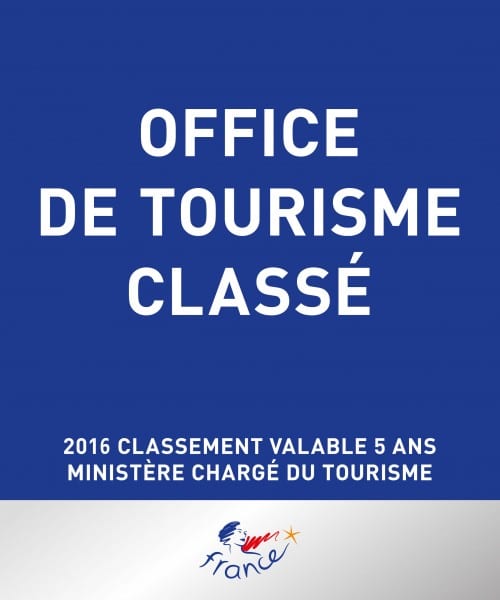 Our clients: visitors, local authorities and service providers are therefore central to our concerns.
Define with and transmit to its partners its strategy and objectives, its quality policy, its action plans and its annual reports, to assess its actions and their economic impact on the region.
Make quality a tool for improving and managing its services, by continuing daily coordination of the process by Quality Advisor Sandra Huchon, with the support of Director Nicolas Maisonneuve. To organise a meeting, at least once a quarter, to take stock of progress in this respect.
Manage human resources, provide regular training for staff and give them the material means to carry out their tasks, integrate non-permanent or new staff and implement effective internal communication.
Guarantee the quality of services by ensuring that the whole team respects the Quality-initiative procedures, collecting and analysing of quality indicators and implementing and monitoring remedial measures, where necessary.
Facilitate access to information at the Tourist Office and accommodation.
Provide an efficient and courteous welcome, on the telephone, online and in person.
Offer additional services at reception and tourist information: booking service, shop, etc.
Ensure the continuous presence of trained staff.
Continually improve the reception service, using quality indicators.
Structure the Tourist Office and commit to a process of progress, a dynamic internal approach and increased economic performance.
Work with its partners to continuously develop the high quality of its welcome and services in the region.
The ultimate goal is to increase the economic benefits to the region, through the application of a marketing strategy and through improved customer care, using satisfaction surveys coupled with an overall evaluation process.
The Tourist Office is committed to implementing a quality policy aimed at satisfying all its visitors, partners and contacts:
tourist clientele: by pursuing the previously defined objectives and by improving customer focus.
service providers: by facilitating their access to information on the resort and by providing them with effective tools to promote their service and, more generally, the destination.
local authorities: by implementing a development and communication strategy to increase awareness of the destination and thereby increase the economic benefits of tourism.
the local population: by promoting access to information on shows and leisure activities in the region and by providing services linked to tourist attractions.