Eco-gestures

Eco-gestures are part of a sustainable development approach to improve our daily lives without compromising those of future generations.
Here are some tips to help you preserve the planet and adopt good habits yourself – even when you're on holiday!
Choose 'clean' transport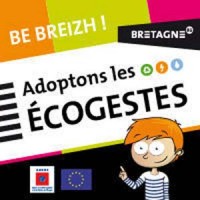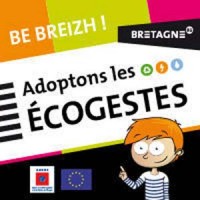 Get around on foot or by bike and use marked trails so as not to destroy the vegetation. A hiking map showing all the routes is available at the Tourist Office.
Use carpooling, the bus or the train. Carnac has a good bus service and there is a carpool pick-up/drop-off point at Le Purgatoire. During the summer, you can use the Carnavette, a free shuttle service, to get about, while the 'tire-bouchon' (summer train) connects Plouharnel to Quiberon.
Drive only when necessary and park in authorised spaces and not on pavements, which may obstruct pedestrians and people with reduced mobility.
Respect the seaside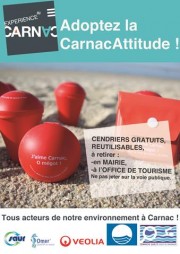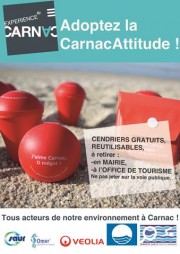 Check whether fishing is authorised and respect maximum quantities and minimum sizes. You can learn about fishing techniques on organised shore-fishing excursions.
Don't throw cigarette butts in the sand: use the reusable and free beach ashtrays that are available from the Mairie and the Tourist Office.
Don't walk your dog on the beaches at Carnac
Don't bury your rubbish in the sand.
Put each stone back in its place so as not to destroy marine life.
Protect the heritage
Don't take your dog to the megalithic sites (a rule that applies to State-managed sites)
Don't climb on the stones, take your rubbish away with you, but don't take away any natural elements (stones, plants, etc.)
Stick to the marked paths to avoid trampling the ground, which has a detrimental effect on the environment of the site.
Recycle your rubbish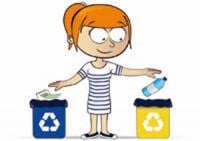 Recycle by placing packaging etc. in the yellow sacks available from the Mairie. Throw away household rubbish and put glass and cardboard in the relevant containers at the recycling centre. Waste-sorting guide.
Don't throw anything away in nature. Keep hold of your rubbish until you find a waste bin, or ask for a 'Green treck' bag at the Tourist Office.
Pick up your dog poo. You will find several poo-bag distributors in Carnac.
Save energy and water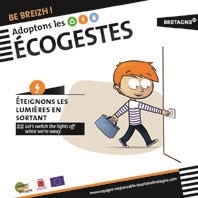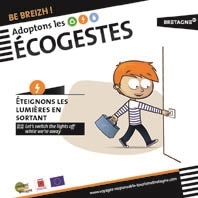 Choose environmentally friendly accommodation and activities
If you're staying in a hotel, don't leave towels out to be washed every day
Turn off the lights when you leave a room, avoid wasting water by taking a shower rather than a bath and turn down the heating at night
Don't leave devices on standby
Be a smart consumer
Eat smart and local and contribute to local savoir-faire by choosing to buy regional produce that's in season from the Carnac market on Wednesdays and Sundays