Shuttle service in Carnac

Leave your car in the car park where you're staying or in one of Carnac's public car parks and take advantage of the free shuttle service during July and August.
From 11 July to 29 August 2020 inclusive, the town provides a shuttle service that will take you to central points in Carnac: accommodation, the standing stones, the town centre, the beaches and the Tourist Office.
These shuttles run every day of the week, including public holidays, from 10:30 am to 1 pm and from 2 pm to 7:30 pm.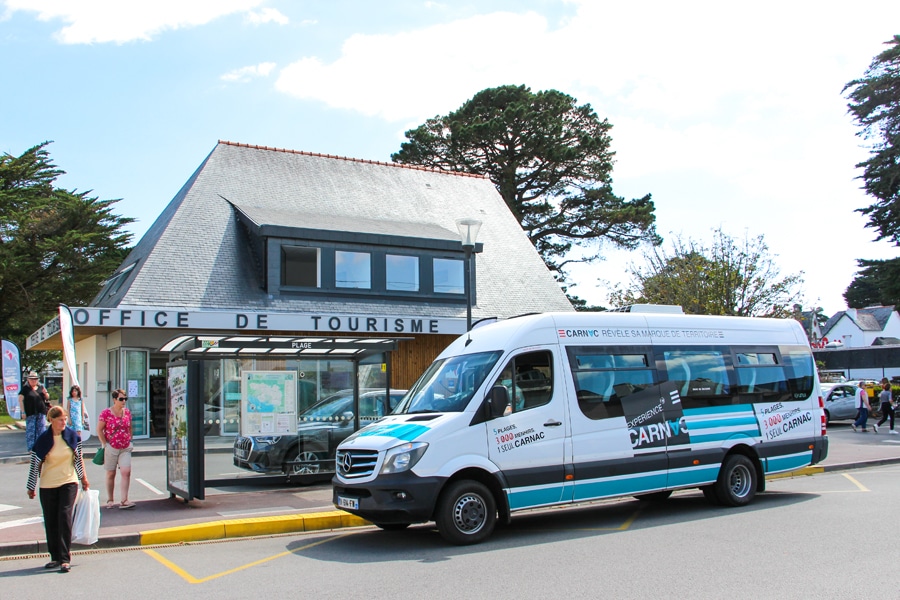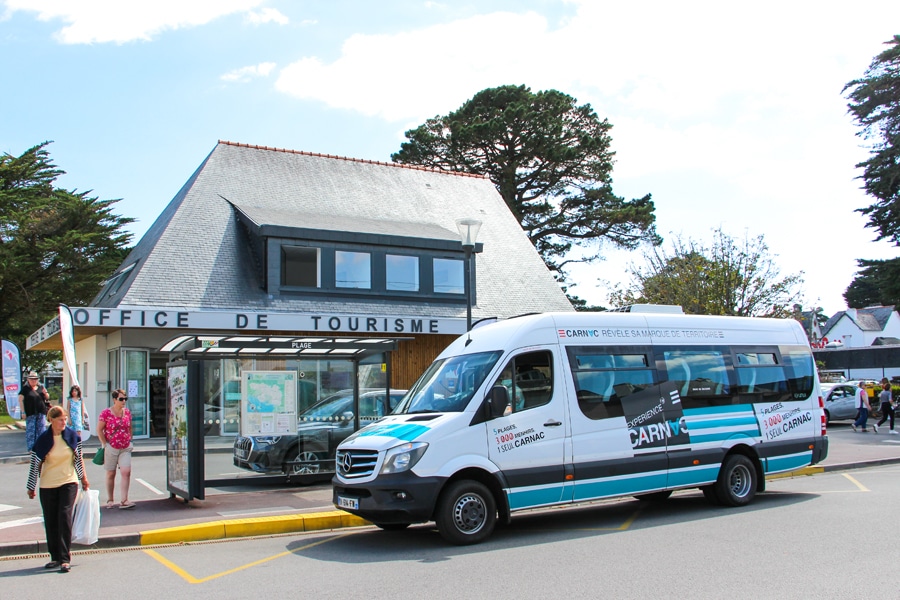 THE Carnavette
The bus has three lines:
line 1 (every 30 minutes): stops at La Grande Métairie, Rosnual, the Kermario alignments and Le Moustoir;
line 2 (every 15 minutes): stops at Ménec, Illertissen and Casino;
line 3 (every 30 minutes): stops at the Tourist Office, Carnac Plage, Port en Dro and Plage du Men-Du.
Connection with the Trinibus at the Plage du Men-Du stop on line 3.
Fare: free of charge
GOOD TO KNOW: To follow your Carnavette in real time, click here.
THE Carnoz
A night bus also runs during the summer.