Île-aux-Moines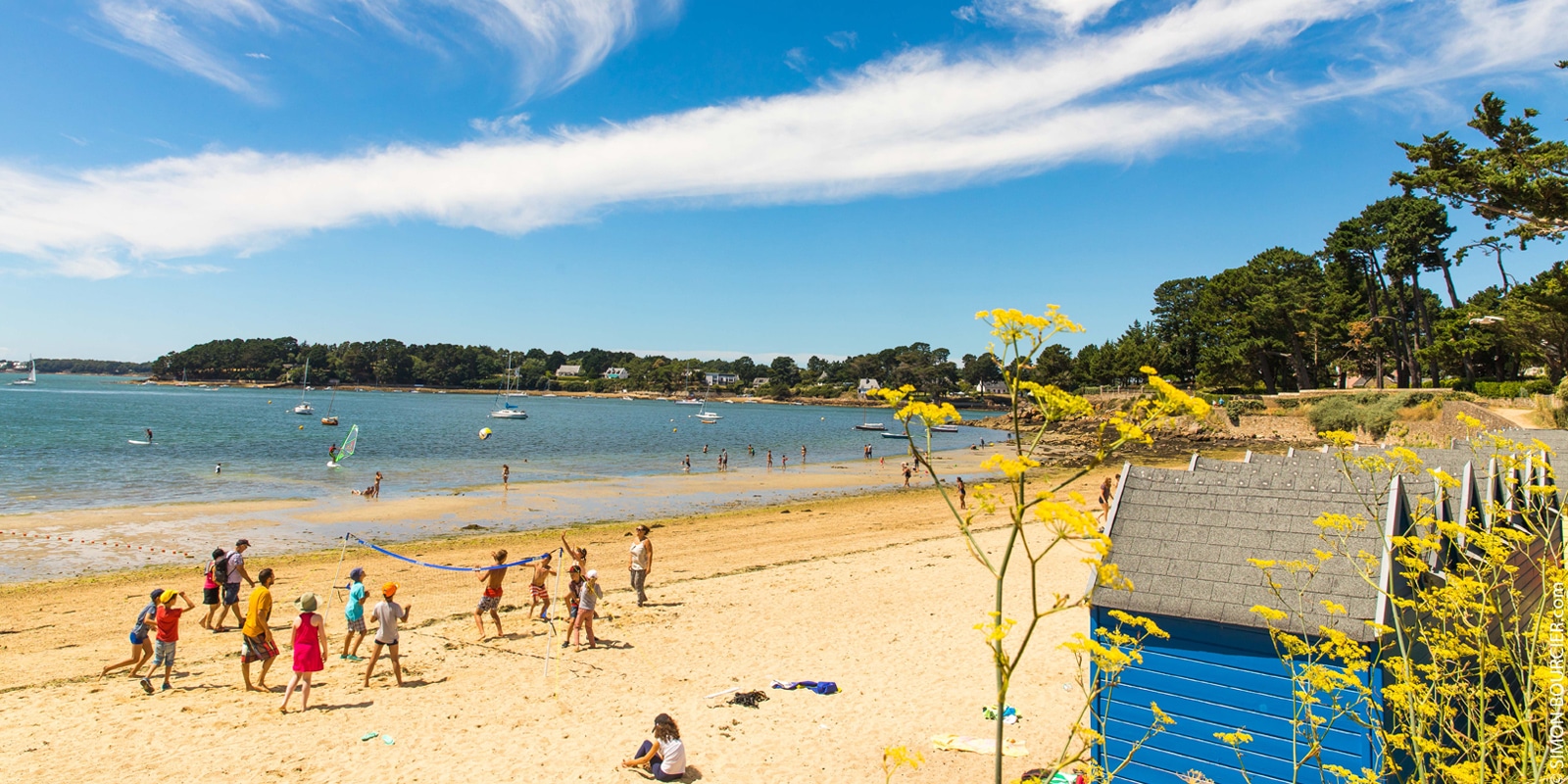 The Isle-aux-Moines is located in the Gulf of Morbihan. It is 7 km long and 3.5 km wide, and it is shaped like a cross. The "Pearl of the Gulf" as it is called, casts its spell over you as soon as you disembark.
The island offers many walks and bike rides: four hiking trails invite you to explore the island. Allow about four hours to walk around the island.
Stroll along 14 km of coastal paths and admire the natural beauty of the island. See more megalithic remains, including Cromlec'h Kergonan, and the Dolmen Penhap.
Enjoy the beaches at La Grande Plage and Port Miquel, swimming and water sports.
VISITING Île-aux-Moines
Departing from Larmor Baden, at Port Blanc, the crossing takes only 5 minutes. Departures are every 30 minutes and you can visit Île-aux-Moines all year round. In season, crossing are also made from La Trinité sur Mer, Locmariaquer, Vannes and Port Navalo. It's possible to visit Île-aux-Moines and Île d'Arz in the same day, and to finish the day in style with a tour of the Gulf.
Practical info: Tickets and information at the Carnac Tourist Office.
En savoir plus : Office de Tourisme de l'Ile-aux-Moines