Hoëdic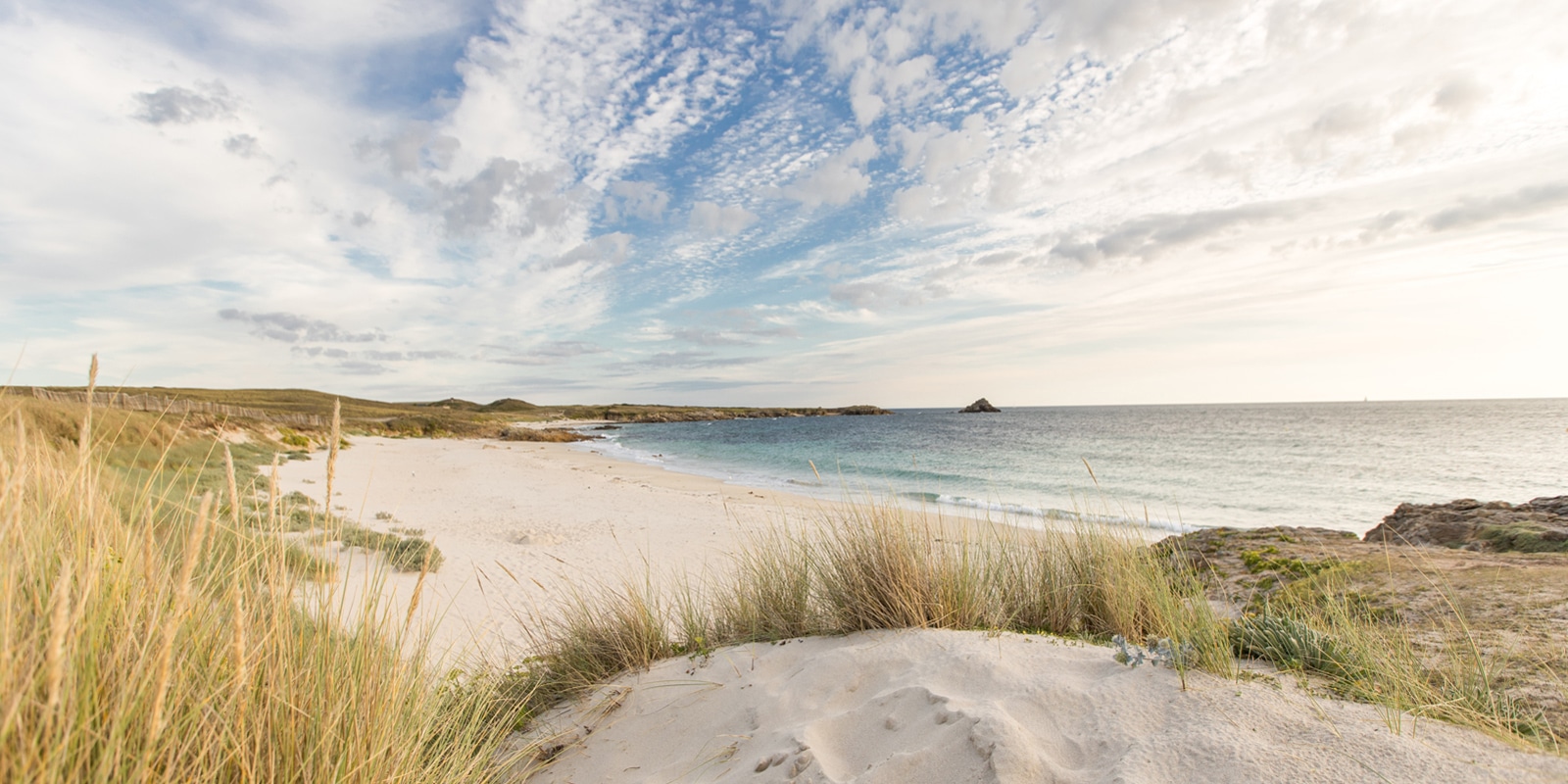 The island is full of different colours and scents – a very natural environment.
Less than one km wide and 2.5 km long, the best way to get around on Hoëdic is shanks's pony!
Three hours will suffice to explore the eight kilometres of coastline.
Enjoy hiking along the coastal trails and see hundreds of species of birds. You can visit the fort Hoëdic and stroll around the port of Argol de la Croix. Bring back a Hoëdic sheep's wool pompom as a lucky souvenir!
Useful to know: There are no cash machines on the island. Other than that, don't worry: you will find restaurants, cafés and shops here.
VISITING HOËDIC
You can visit Hoëdic all year round. Several companies make the crossing, from either Quiberon (all year round) or Vannes, Port Navalo or Locmariaquer (in the summer). Allow at least 55 minutes for the crossing.
Practical info: Ticket office at the Carnac Tourist Office