Houat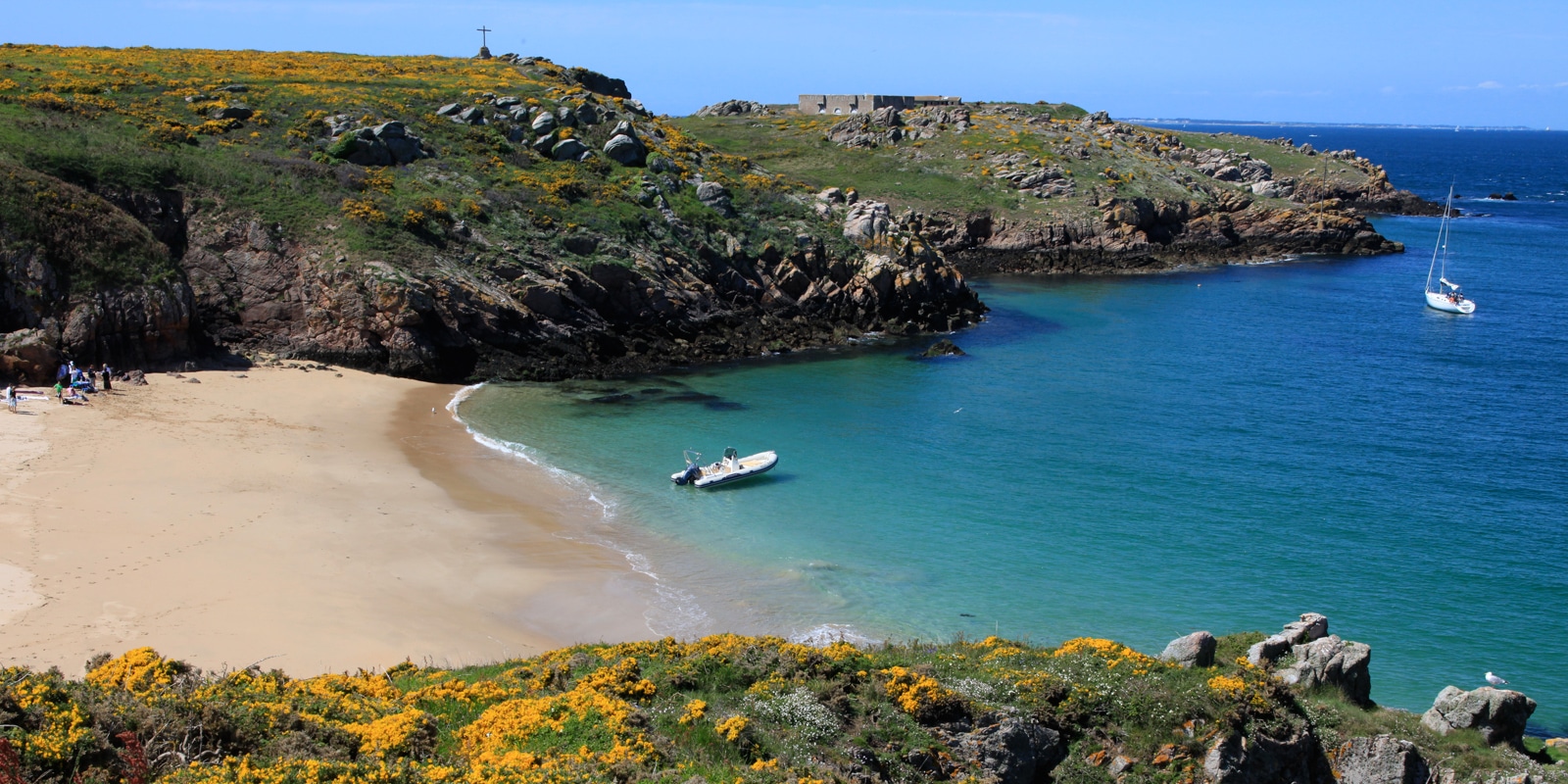 Houat is 3.3 km long and just 1.5 km wide. Home to fishermen, its fine sand, its clear sea and unforgettable beaches are a constant delight for visitors.
Disembark at Port de St Gildas, where fishermen stack their traps.
Bordered by a footpath, the jagged coast is of a beauty to take your breath away. You can walk around the island in around four hours on foot and admire the sumptuous panoramic scenery.
Visit the Eclosarium Museum and explore the marine world discovery centre, which also presents the history of the island.
VisitING HOUAT
It's possible to visit Houat at any time of year. The island is accessible by boat from Quiberon all year round or from Locmariaquer, Vannes or Port Navalo during the summer. Allow at least 40 minutes for the crossing.
Practical info: Ticket office at the Carnac Tourist Office
You can enjoy walking or cycling on the coastal paths (16km), but motorised vehicles are prohibited on the island.
Useful to know: there are no cash machines on the island.