Belle-Île-en-Mer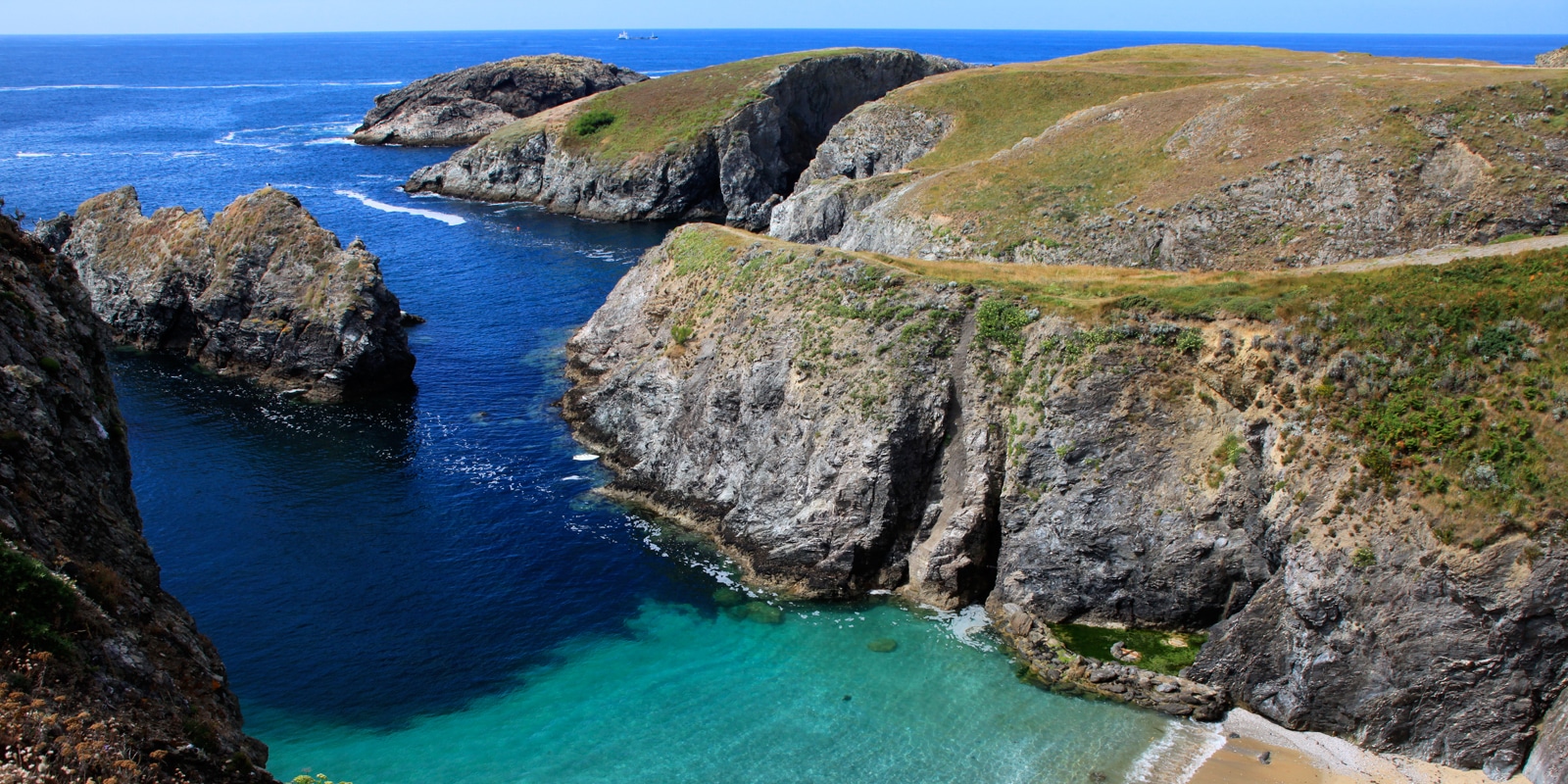 20 km long and 9 km wide, Bele Ile is the largest of the Isles of Ponant. Belle-Ile owes its reputation to its scenery, the cliffs, some magnificent views, moorland and pristine dunes.
With fifty-eight beaches, two harbours and 82.5 km of coastal paths, Belle-Île has varied and unspoilt natural landscapes, with a mixture of rocky coves, shady valleys and private beaches.
There are lots of things not to be missed on the island: the military fort, the Aiguilles de Port Coton rocks, the Pointe des Poulins headland, the port of Sauzon and the Grand Goulphar Lighthouse.
visiting Belle ÎLE en Mer
You can visit Belle-Île all year round. Several companies make the crossing, either from Quiberon (all year round) or from Vannes, Port Navalo or Locmariaquer (in the summer). Allow at least 45 minutes for the crossing.
Practical info: Ticket office at the Carnac Tourist Office
GETTING AROUND Belle ÎLE en Mer
Allow about four days to visit the island on foot. The most adventurous can discover it by bike and reach the most secret beaches and coves. You will also find a public transport service and car and other motor vehicle rental companies on the island. To take things easy, enjoy a guided tour on a sightseeing bus.
Useful to know: Belle-Île-en Mer is the largest of the Ponant islands and you'll need to allow more than a day to see it all!