The Kermario standing stones at Carnac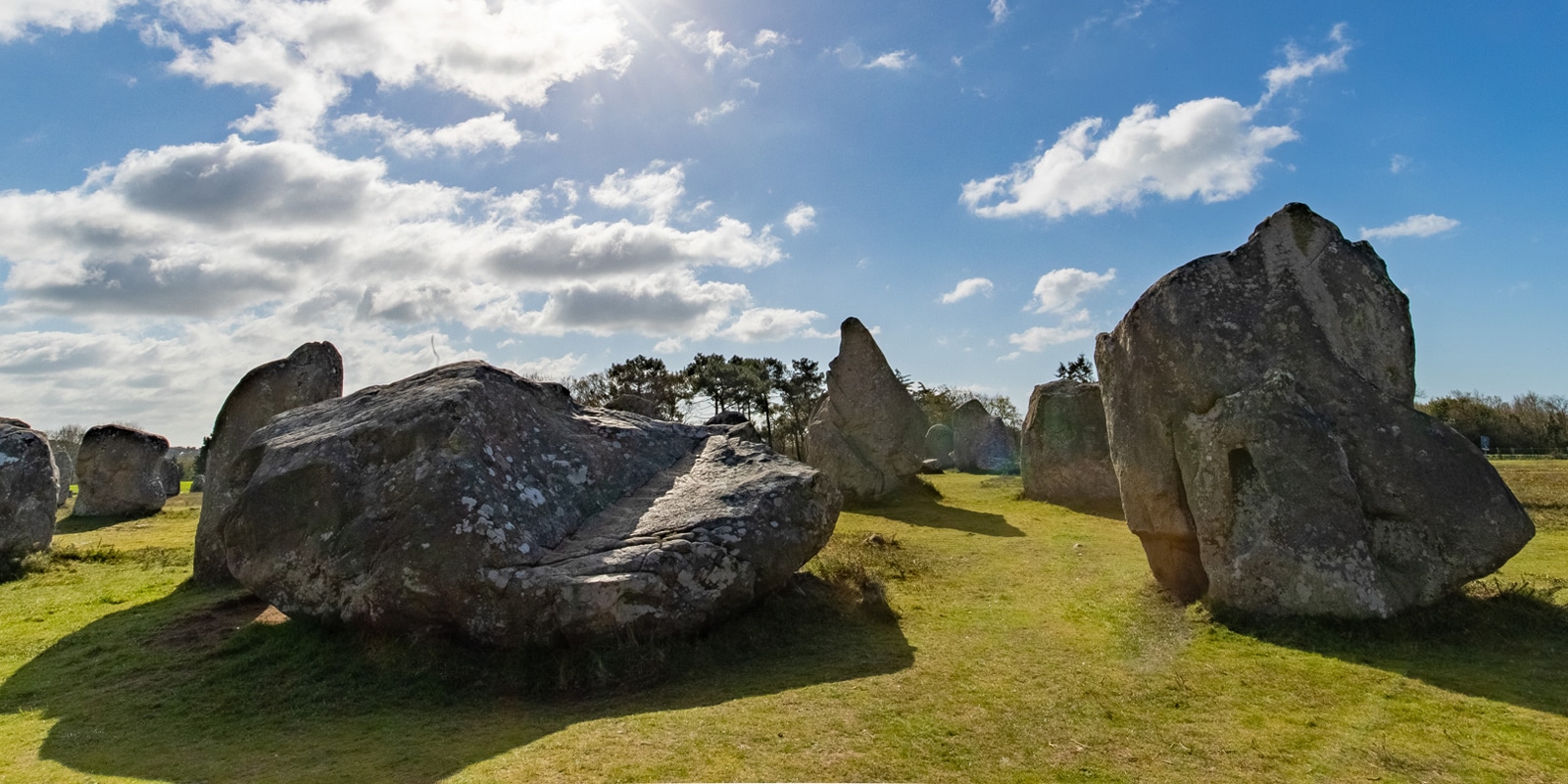 The megalithic site of Kermario is located on the east of the town and is the most visited site because it regroups the most impressive monoliths. They point out a big 3-metre menhir which signals the hillock of Manio. It counts 1029 menhirs divided on 10 lines. It is a remarkable group where many monuments concentrate in its accesses: a dolmen with corridor devoid of its cairn of origin at the side of the road in the West top of the site, the dolmen of Kercado in the South, the giant of Manio in the East. . .

Start your visit on the West of the site, go through the tracks which edge sites and admire panoramic view by going up at the top of the old mill.
Close to Kermario, at the end of a track, nests the quadrilateral of Manio constituted by granite blocks of one metre high and restored at the beginning of the 20th century. According to the ancient information, they limited a hillock, that is an individual tomb. Close by, stands the giant of Manio, higher menhir of Carnac with 6,5 metres high, straightened by Zacharie Le Rouzic.