Groix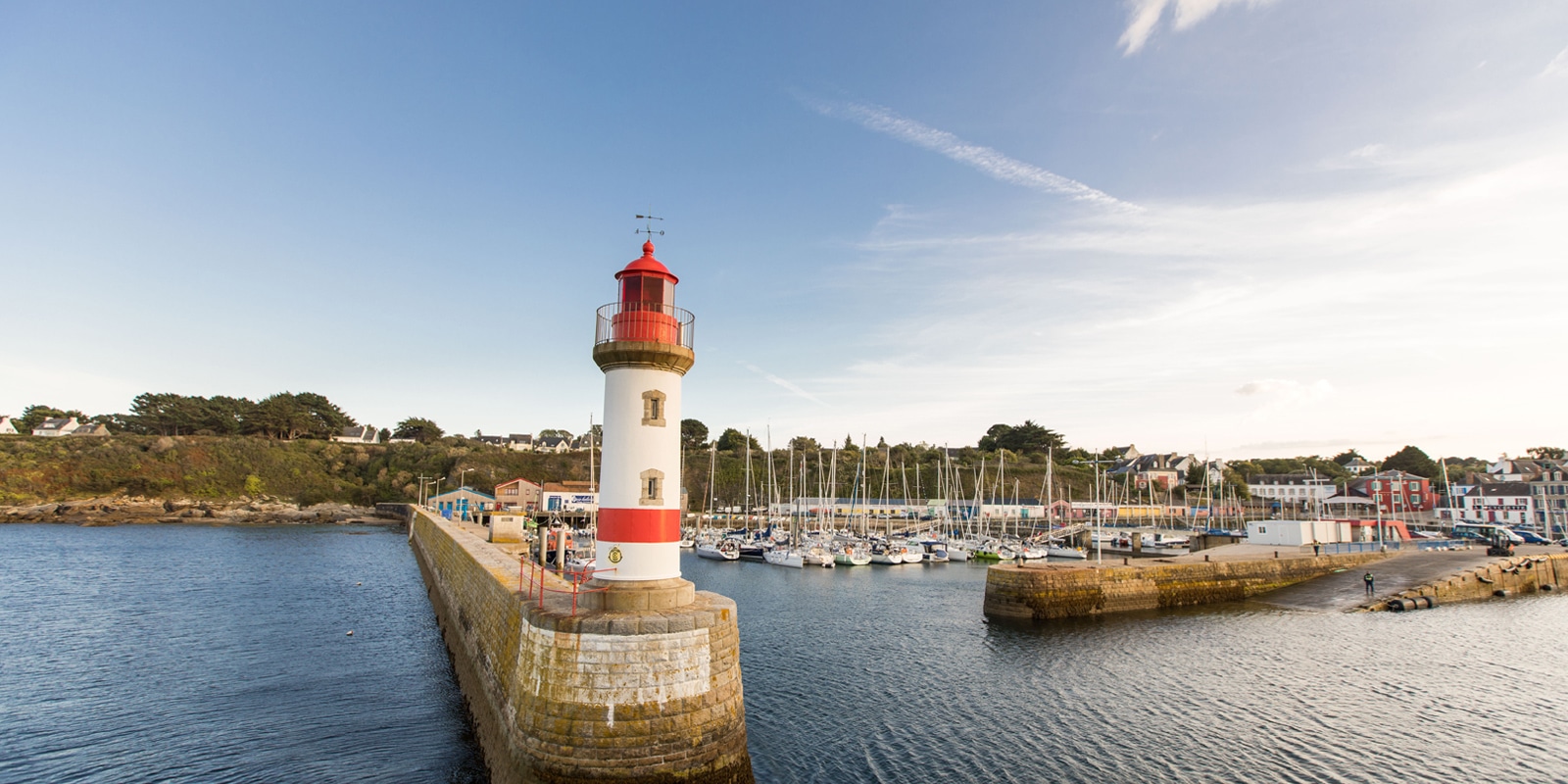 An old tuna-fishing port, Groix has an exceptional natural and historical heritage, with beaches, nature reserves, and ecomuseum, megaliths and chapels.
Situated to the northwest of Belle Ile en Mer, accessible by boat from Lorient or Port Louis, the island of Groix features lovely scenery and spectacular cliffs.
Stroll through the town 800 metres from the harbour and admire the colourful façades of the shipowners' houses and the church steeple topped with a tuna.
Don't miss the port of Tudy, the streets of the villages of Méné and Locmaria, the fish cannery, the museum, standing stones, and nature reserves… the many treasures of the island!
Relax on the island's magnificent beaches: Les Sables rouges and Les Grands Sables.
VISITING groix
Depart for the island of Groix from Lorient (45-minute crossing) or Port Louis (in the summer). It is accessible all year round. From Carnac, allow 35 minutes to get to Port Louis and 45 minutes to reach Lorient.
Practical info: Ticket office at the Carnac Tourist Office
GETTING AROUND GROIX
The island of Groix is 8 km long and 3 km wide.
Bicycles are the best way to get about with 40 km cycle paths (bike hire on the island).
Three hiking trails (between 10 and 14 km) enable you to either walk around the island's coastline or explore its interior. There's also a bus service that runs on the island all year round.