Skedanoz: les Nuits scintillantes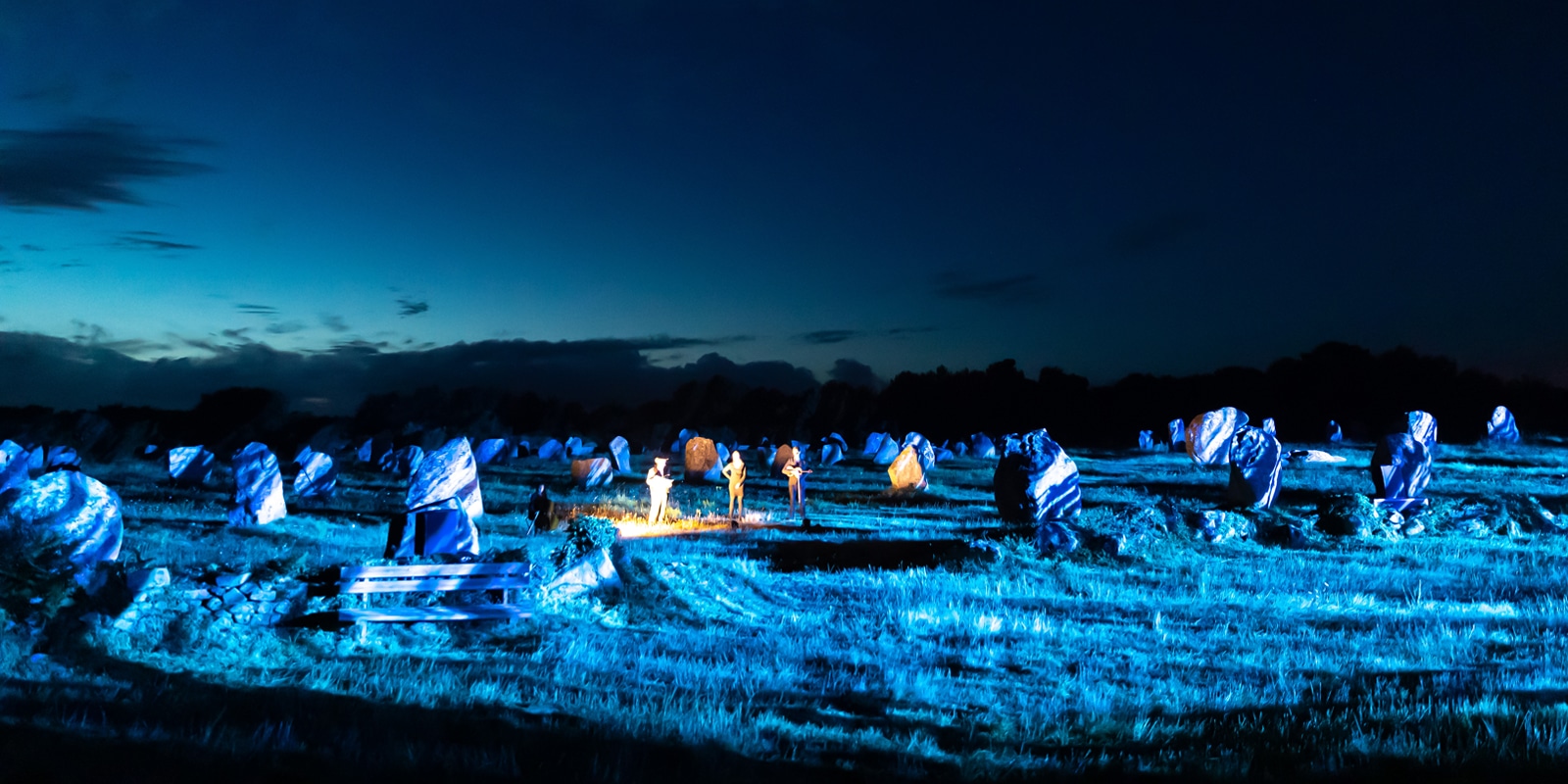 Skedanoz is the summer event not to be missed in Carnac. Les Nuits Scintillantes de Carnac is a sound-and-light show that brings the megalithic heritage to life – and one to discover as a family.
Visit in 2021 for the latest show by the Town of Carnac, in partnership with the Centre des monuments nationaux (CMN), which manages the Carnac standing stones and organises events to promote them, and the support of the association Paysages de mégalithes.