Nautical events in Carnac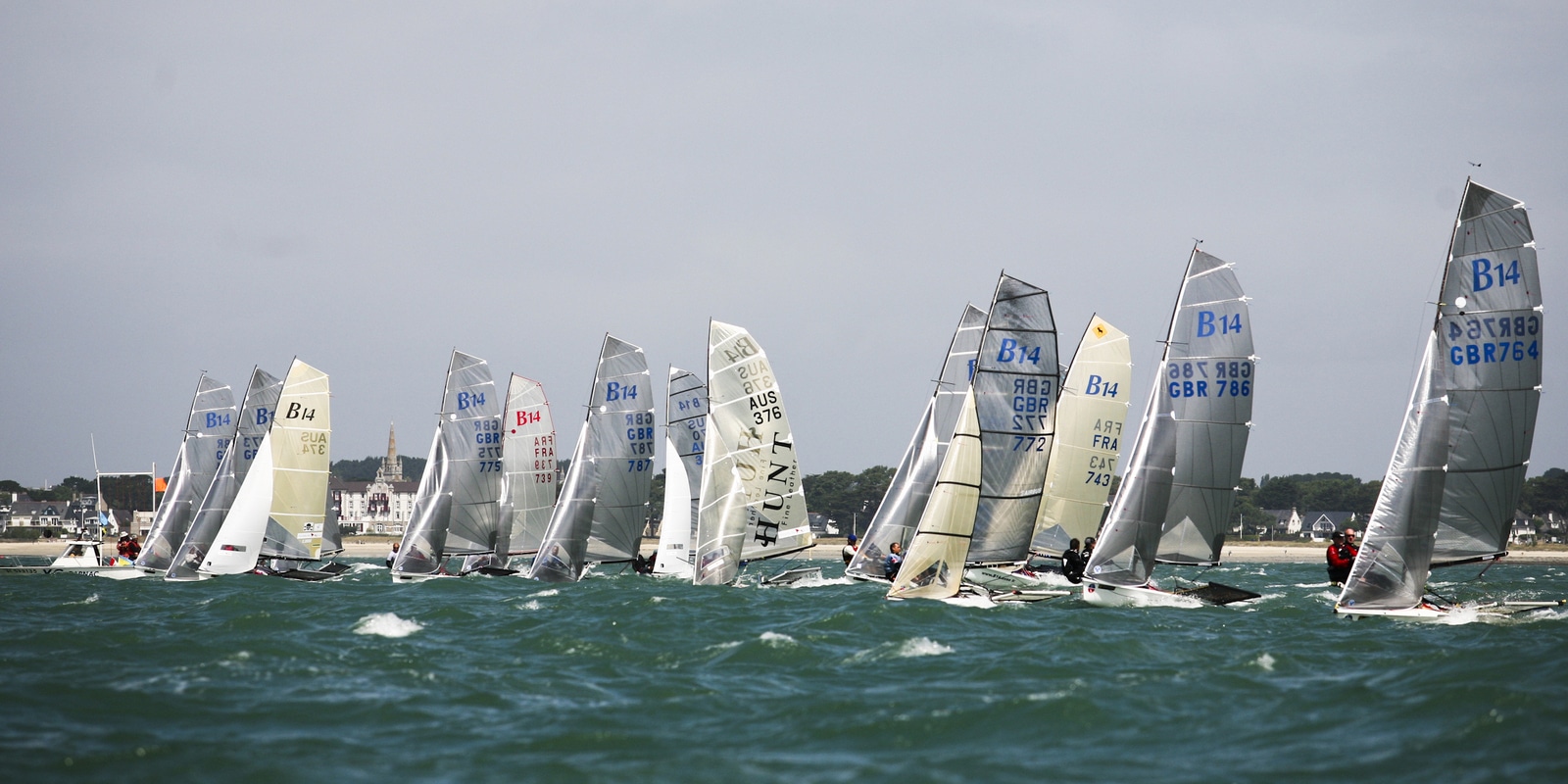 Each year, the Yacht Club organises various nautical events, from national trials to local and international regattas. Spectators on the beach are treated to beautiful displays of multicoloured sails and there's always a friendly atmosphere among the competitors.
Eurocat
The big racing multihull festival comes to Carnac. More than 100 crews are expected to attend three days of trials that include the race around the island of Houat.
This unmissable gathering of racing catamarans brings together all the existing series.
A convivial event, the Eurocat will delight both competors and amateurs, racers, attendants and spectators.
RS CHAMPIONship
Having fallen under the spell of the seaside resort and the Yacht Club de Carnac, the RS classes are back for their championship. Some 120 boats and 200 competitors of seven different nationalities are expected in Carnac for the event. Innovative and high-performance boats from the British manufacturer RS Sailing, the RS dinghies promise a beautiful sight whether you're at sea and on land!
Raid des mégalithes
One hundred professional and amateur windsurfers from all over France come together for this unique competition, which combines slalom and long distance for the fourteenth season.
Breizhskiff
Now in its sixteenth year, the Breizhskiff Trophy offers two days of sailing and conviviality. This challenging but festival regatta promotes the new monohulls in France.
The Breizhskiff Trophy is THE meeting place for racers looking for pleasure, fun and thrills. In short, those who have 'skiff attitude'!
Info, programme and race documents
Nous vous suggérons également