The beaches of Carnac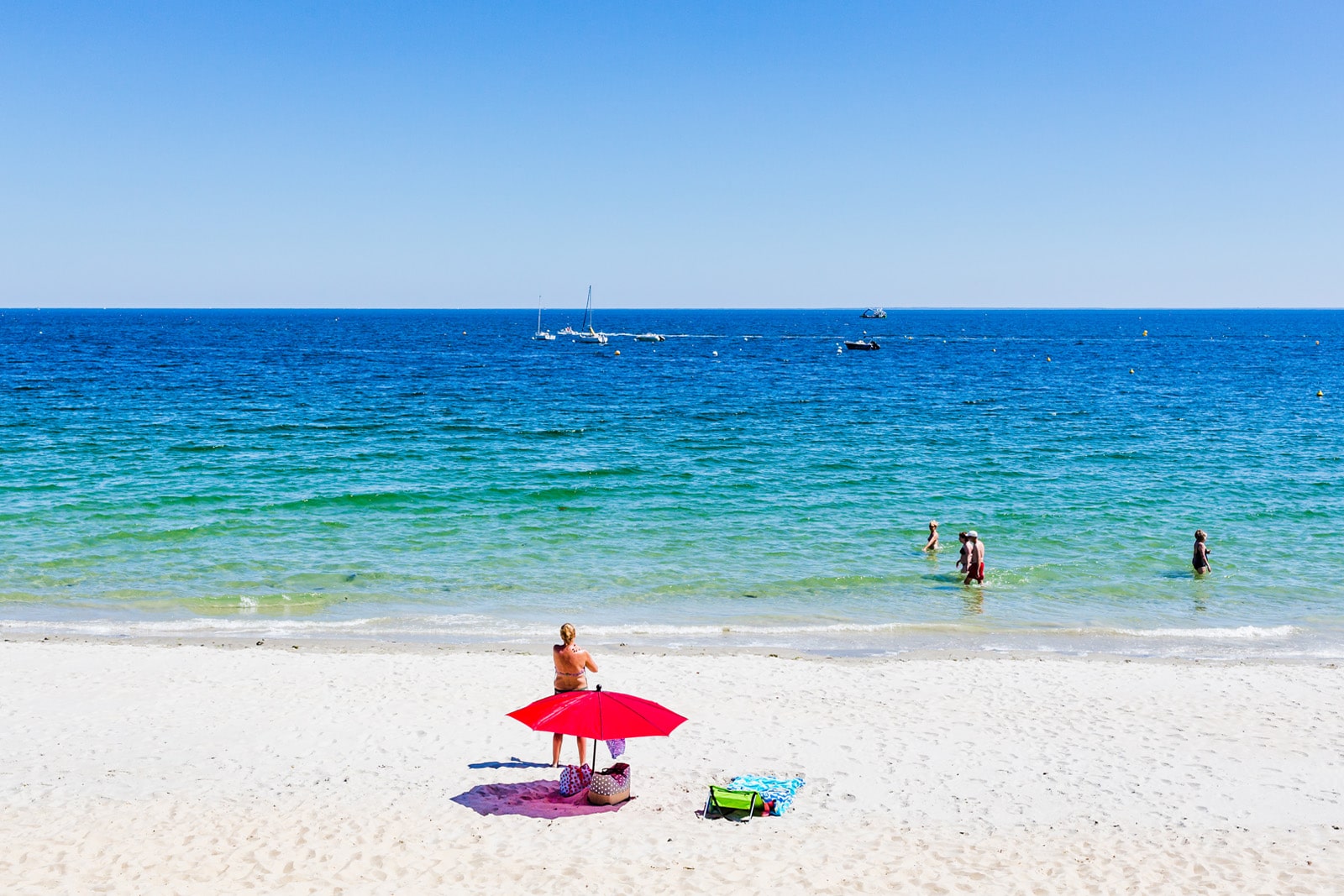 Sheltered and sunny, the five beaches near Carnac are much appreciated by families for the fine sand, gentle slopes to the sea and the wonderfully invigorating and crystal-clear waters.
Sand castles, swimming, fishing, walking, water sports, or just sunbathing, the beaches at Carnac offer a range of activities for holidaymakers in Morbihan. Each beach has its own personality — shady, sunny, for families or more intimate … the choice is yours!
The water quality at Carnac has been certified high quality since 2007 and has been classified under Zone A (good quality water) since 2009. Replenishing, reassuring and relaxing!
As even a tiny amount of animal waste found in the water can lead to the closure of an entire beach, animals are not allowed on Carnac beaches at any time of year.
There are non-smoking areas on the beaches of Ty Bihan, Légenèse, Beaumer and la Grande Plage. From September to June, tide bins are placed at the entrance to beaches, where walkers can deposit items that the tide has washed up on the beaches.