Saint-Cornély church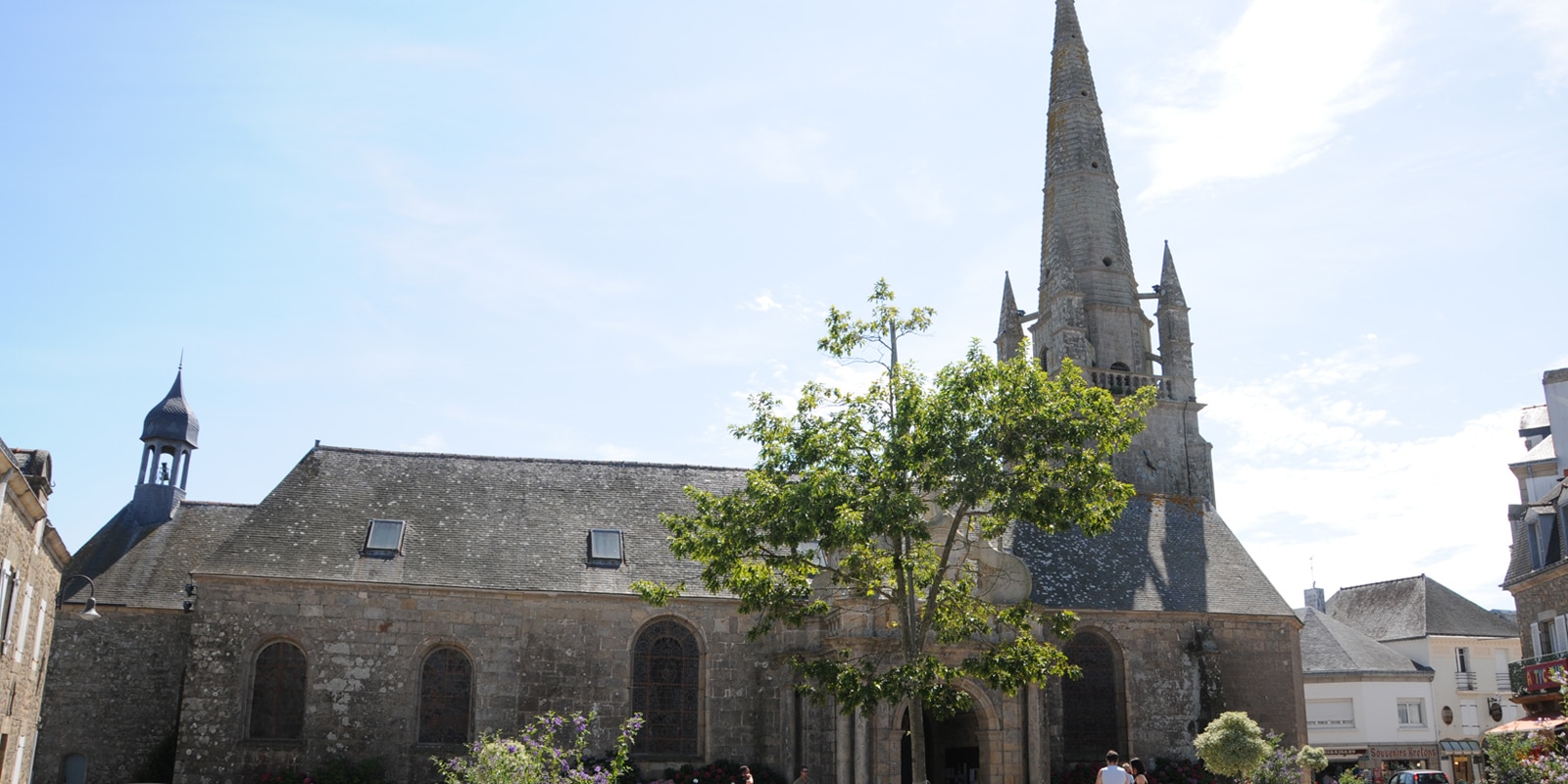 This building of the seventeenth century is known as one of the finest Renaissance monuments in Morbihan.
The church is dedicated to Saint Cornely, protector of horned cattle; his statue perched on the pediment above the west door. The porch on the north face is surmounted by a crown-shaped canopy of granite, unique in Brittany.
The interior houses an 18th century organ, seven hundred square metres of decorated paneled arches, the pulpit and the wrought iron gate, the choir, the high altar and side altars with their altar pieces. Guided visited are organized in July and August.