Parc Césarine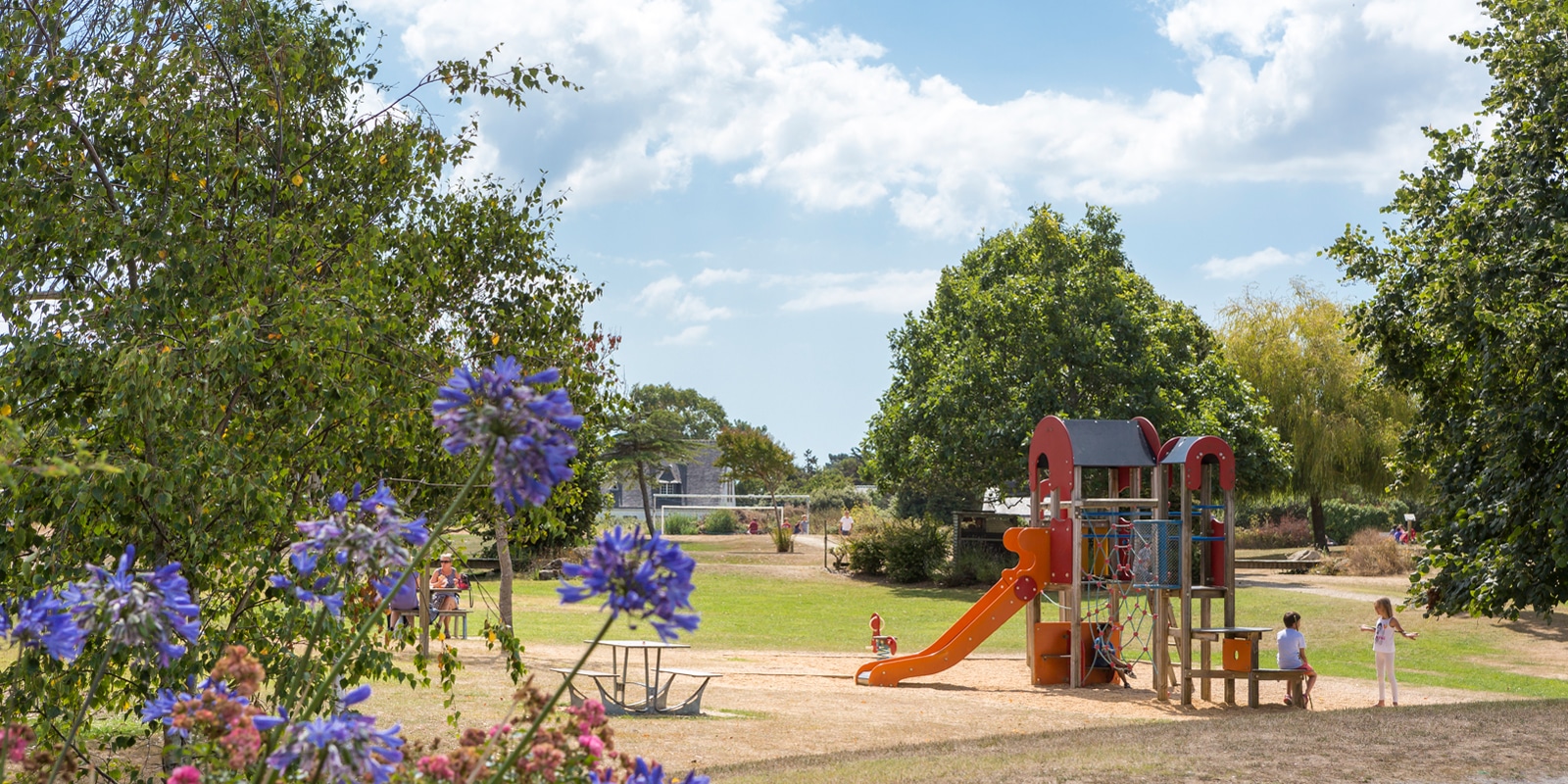 Open every day and ideally located between the town of Carnac and the beaches, Parc Césarine is the perfect green space for family outings and picnics.
Discover the names of the trees, identified on wooden plaques, the herb garden and the insect hotel and enjoy spending time together exploring nature!
Parc Césarine's playground – much loved by children – has a variety of play equipment and structures for children of all ages. The little wooden train, the climbing frame with slide and the animals on springs will keep little ones happy for hours. The giant spider, the zipline for 6-12-year olds, the table-tennis tables and the football field are places for children, teenagers and adults alike to meet up and play.
And when you're ready to take a break, shaded picnic tables are available in the park for you to have lunch or a snack with the family.
At one end of the park, you will also find an open-air theatre, which hosts lively events all summer, especially during the Festival Place aux Mômes, with its variety of shows for the whole family!